What if change started with food?
What if change started with food?
Food and gastronomy are a means for initiating societal change and creating a sustainable, more environmentally conscious, healthy and inclusive world.
We believe that food and gastronomy provide an excellent framework for
educating young people to be able to learn, develop and practise a healthier lifestyle
applying the philosophy of zero-waste, thus contributing to sustainability
providing support for different social groups in need
"Proven and effective approach"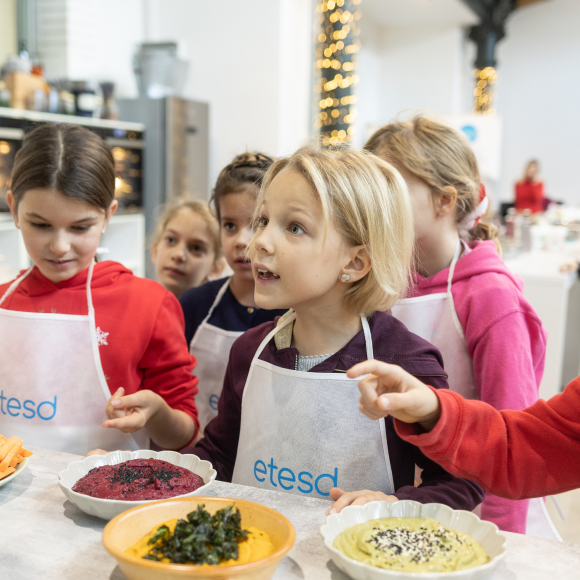 The challenges we address
Not enough focus, awareness and opportunity are given in childhood to
learning about sustainable living, healthy eating &  nutrition
the impact of household waste (food wastage, lack of planning in households, poor food management) on our environment
using toolkits of gastronomy to enhance
children's basic-, psychomotor and social skills
The relevance of our programme
Food waste is one of the most serious sustainability issues of our time.
The problem affects the entire food chain, but households are responsible for more than half of the food thrown away in developed countries. It is estimated that 1.8 million tons of food are thrown away in Hungary every year, a third of which is generated in households. According to the 2019 NÉBIH food waste survey the average citizen in Hungary produces nearly 65 kilograms of food waste per year.
How food waste affects the society
Food waste also has a big negative impact on the environment as it has a significant ecological and water footprint
…therefore by reducing food waste would also make a significant contribution to sustainability and also save large amounts of drinking water.
Wastage could be avoided in nearly half of all cases when food is thrown away; amounting to 128 000 HUF worth of food wasted per year by an average Hungarian household of 4 people.
Every year around 32-33 kilograms of food waste is generated per capita in domestic households, and this could be avoided with more conscious household planning and food management. The food discarded by Hungarian households could feed more than half a million people a year.
What can be done about food waste?
The key approach to reduce food waste is to educate society on a sustainable future, starting at an early age.
Childhood education is particularly important for the early development and sharing of behavioural patterns and information that encourage conscious shopping, food preparation and waste reduction.
The promotion of an environmentally friendly and health-conscious lifestyle and the prevention of food waste can be most effectively encouraged by raising consumer awareness, and learning about the right behaviours in childhood. It is also important to emphasise that all players in the food chain need to cooperate to fully address the problem. Another important target group is the adult population, they play a key role in shaping the attitudes of the next generation. Through our Gastro Academy educational programmes for children, we aim to reach entire families and communities as children who participate in our programmes could share with them what they can do to promote healthy lifestyles and prevent generating food waste.
Proven and effective approach
We are committed to use the power of food & gastronomy and education to raise awareness and help children build the right skillsets and adopt environmentally conscious behaviours in their everyday lives.
As a forward-thinking environmentally responsible non-profit organisation we wish to address critical challenges that our world faces sustainability, healthy living and skills development.
We have developed and implemented innovative knowledge-based programmes and workshops centering on our values of sustainability, zero-waste, healthy nutrition and lifestyle.
In order to achieve the most effective and long-term results, we have chosen to focus on childhood development and knowledge transfer as our first priorities.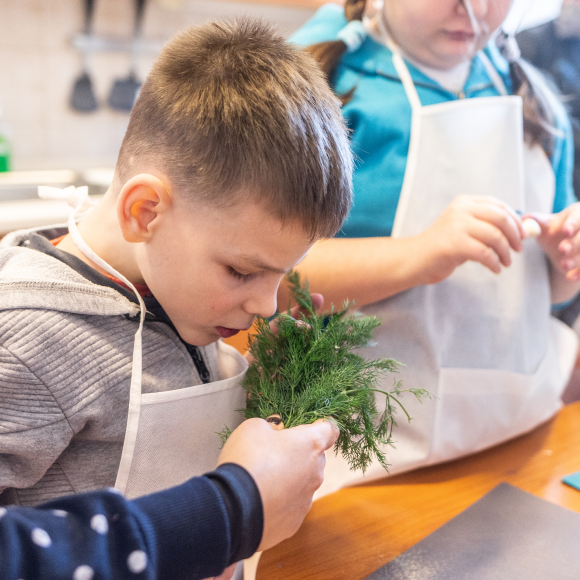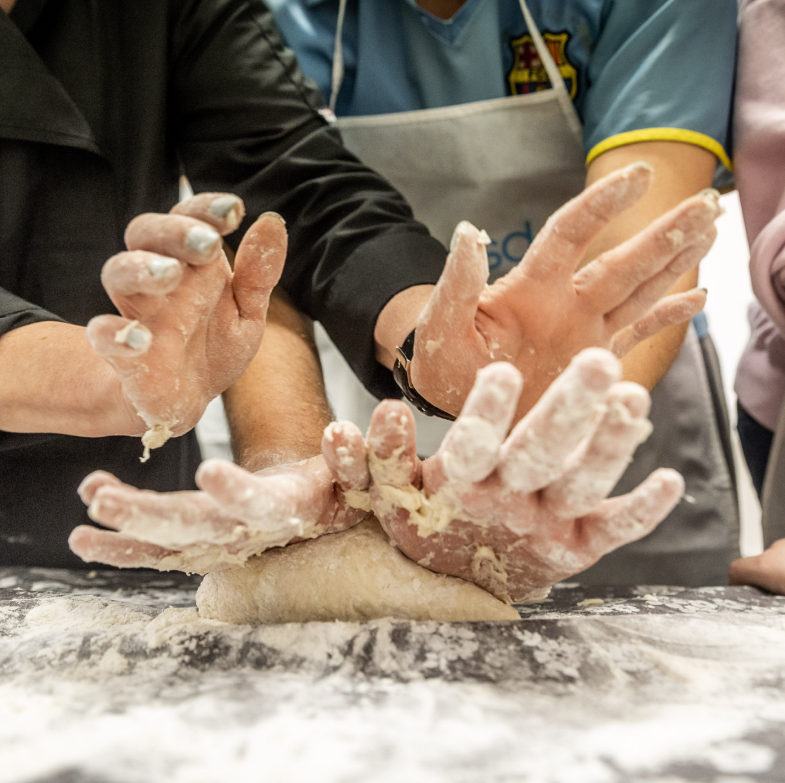 Changing the future requires teamwork. The generosity of our supporters makes our work possible, bringing us closer to achieving our goal to effect positive societal changes via food and gastronomy.
Become our business partner who wants to give back
Companies that partner with us help make the knowledge and support widely available for children.
These companies recognise that doing good is also good for their business, they help build awareness of the importance of sustainability, zero-waste living & health. By supporting Etesd (Feed) and the groups we empower with knowledge, they show their employees, customers and partners that they are committed to making a difference in the world.
We offer them a solution, a unique investment into our common future – realising a new kind of philanthropy – accelerating achieving a long-term, sustainable change.
Become our private sponsor
Make a donation to change the future now.
We value our partnerships with generous individual supporters who share our commitment to sustainability, zero-waste living & health and wish to invest into our common future. Our private sponsors wish to contribute to social change, educating the future generation and to building our sustainable future.