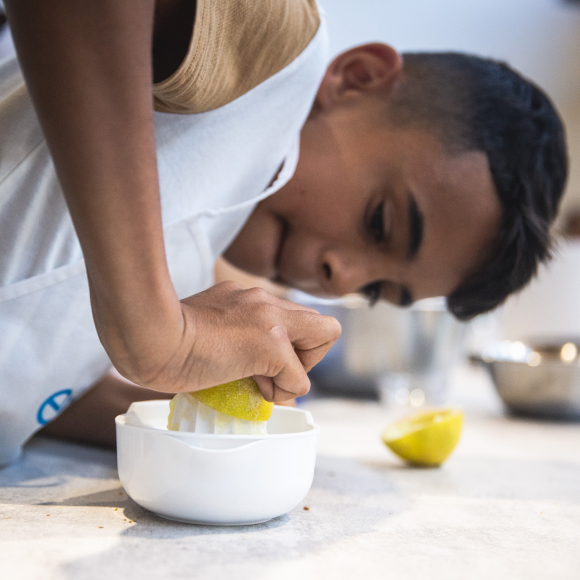 'What if change started with food?'
As a non-profit organisation, we engage in activities of high social benefit.
Etesd (Feed) is a social enterprise with the aim to make a positive impact on the community and effect positive societal changes via food and gastronomy.
Learn how you can help us educate children to enable them to make the right choices.
"We believe that access to knowledge helps develop a healthy and sustainable lifestyle choices"
Founded on dedication and commitment
How it started…
We are a non-profit start-up that was born during the Covid-19 pandemic in 2020. Our activities grew rapidly due to the intensifying health crisis. As case numbers started rising with more people needing hospital treatment, we felt a strong need to provide support to the overwhelmed healthcare workers. At the same time our gastro businesses were forced to shut down so our freed-up human resources and surplus food supplies could have potentially gone to waste. We set out to connect with like-minded people in and around the gastronomy business who wanted to help with channelling the surplus supply to where the greatest demand was. As we all were in total isolation, we used social media to bring together a core group of people that founded Etesd (Feed).
We have been operating as a non-profit organisation for almost 3 years now. Throughout this time, we have not only managed to build Etesd (Feed) as a standalone non-profit enterprise, but also created an ecosystem of volunteers, partners, sponsors and suppliers who share the same sense of responsibility, driven by a commitment to do their part in developing and supporting our community. By cooperating with our likeminded generous partners and donors we can perform our work to help the community in various ways.
During the Covid-19 pandemic we experienced how it feels to provide help and support to those in need.
We wanted to carry on with our fundamental philosophy of "what if change started with food?"
… and we have chosen to focus on childhood development and knowledge transfer as our first priorities.
We contribute to the best of our ability to realisation of UN Sustainable Development Goals by using the power of food: we raise awareness and help children to build the right skillsets and adopt environmentally conscious behaviours in their everyday lives. We developed innovative knowledge-based Gastro Academy programmes for children to ensure for them the relevant information and awareness for sustainability, healthy lifestyle in harmony with nature.
As a forward-thinking environmentally responsible non-profit organisation we wish to address critical challenges that our world faces around sustainability and health.
We have chosen to focus on childhood development and knowledge transfer as our first priorities
were developed and implemented innovative knowledge-based programmes and workshops centering on our values of sustainability, zero-waste, healthy nutrition and lifestyle
We have expanded our programme-portfolio with the main emphasis on educational programmes on gastronomy & sustainability for children (including children with disabilities and from disadvantaged backgrounds), while also organising charity cooking events for corporates. We continue to provide support to groups in needs by channelling our surplus resources or donated supplies.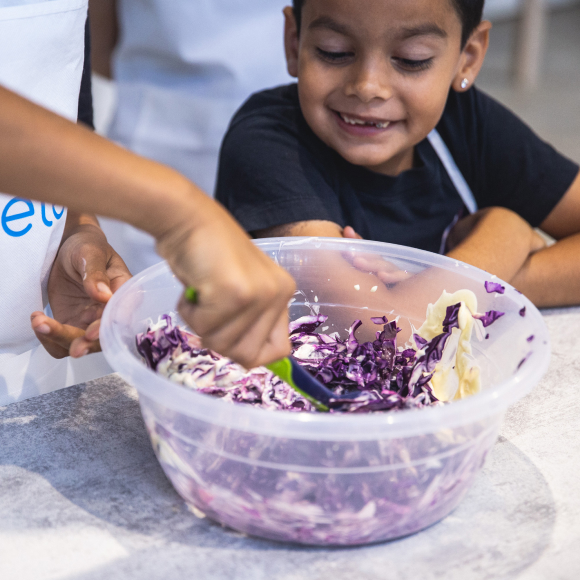 We started the 'Etesd a Dokit' ('Feed the Doctors') project to support our healthcare workers fighting Covid-19 pandemic by providing them with freshly made, healthy and nutritious food. Our initiative became very popular within a short space of time – many other people, companies, supermarket chains and small & multinational food manufacturers joined us. With their help we have been able to prepare and distribute c. 140,000 portions of food to healthcare workers providing Covid-19 related medical care. As this initiative touched and motivated so many, we felt it necessary to appropriately structure our organisation and therefore founded the Etesd Non-profit Public Benefit company (Etesd means 'to feed').
Etesd operates with a small dedicated team with different backgrounds, supporting the organisation to accomplish its goals.
Gastro Academy (after school education programmes by food & gastronomy)
Montágh Imre Primary School for Skills Development and Integrated Institute for Special Pedagogical Methodology, Budapest, 11th District
Primary School for the Blind, Budapest 14th District
Inclusive Kindergartens project: Katica Kindergarten – Budapest 8th District

…. and many more events have already been scheduled
9 "Gasztrotanoda" workshops (after school education programmes by food & gastronomy) for children of diverse background (2022)
Ukraine support projects (2022):
1 tonne of durable food aid directly delivered to Ukraine in cooperation with the Hungarian Ambulance Services
20 000+ food (hot dishes, sandwiches, fruit) portions distributed to shelters hosting refugees
140 000+ food portions distributed within the Feed the Doctors project during 5 covid waves (2020, 2021, 2022)
4 charity cooking projects resulting 400-400 portions of food/each distributed for groups of people in need (2022)
2 fundraising projects (organising Virtual gala dinner) for children's dance group during the Covid-19 pandemic (2021, 2022)
Donation projects for disadvantaged groups:
2230 Lego sets for children of the Hungarian Ambulance service employees and underprivileged families (Lego Build to give campaign in 2021)
1500 tickets for 'Master of Illusions' performances summer family leisure programme for healthcare workers and families (2020, 2021)
IT equipment for healthcare institutions – Lenovo (2021)